In 1974 a small group of young Australians who had never met before were chosen to staff the Australian pavilion at Expo 74 in Spokane, USA. Andi was one of them. For many of them it was their first job and they spent an intense six months together. Now, 45 years later, they were getting together for another reunion, this time on the Gold Coast, Queensland.
As expected, the reunion was noisy, stories of the past mixed with more recent updates, pictures of grandchildren and pets swapped. There was a bus trip to some dodgy tourist town - the destination unimportant. There were shared meals and innumerable photos taken. And there was the one solemn moment remembering the recent death of one of their group. Only one gone after 45 years is not bad, but bad enough.
 The Gold Coast lived up to my expectations. Tall buildings crammed along the coast. Gaudy colour everywhere. And people - people filling the restaurants, playing on the beach, at the sideshows. No respite anywhere. Even in the 'solitude' of an undeniably well appointed 11th floor apartment, to look out any windows only reinforced the close presence of others.
 Why don't I mind all these things in New York, Paris, even little old Adelaide, but find it off-putting on the Gold Coast? I think it is because the Gold Coast, unlike those other places, seems to have no soul.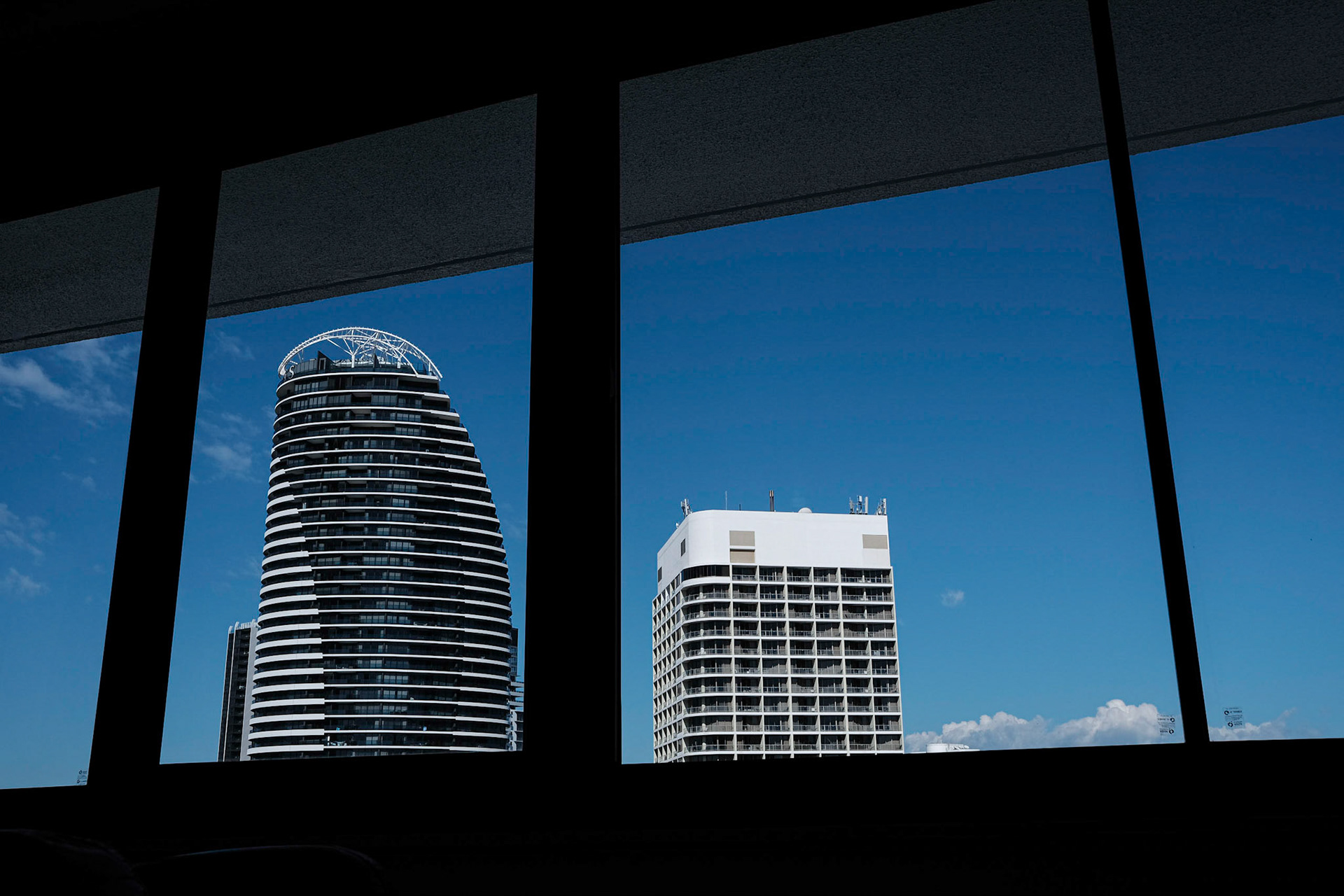 After four days on the Gold Coast we hired a car and headed only an hour inland to Springbrook for a complete change.
 Tall buildings were replaced by tall trees. Gaudy reds and blue were replaced by shades of green. Crowded streets were replaced by long silent walks through the bush. There were peaceful waterfalls instead of the busy beach. Instead of an 11th floor apartment, in a building surrounded by other tall apartment towers, we were staying in a timber chalet set into the old rainforest. The views out our windows quietly reflected the change.
Part three of our holiday, the final four days, took us further south. We drove through Murwillumbah, where we saw the wonderful Margaret Olley museum, to Upper Coopers Creek. Our destination was at the end of a 14km dirt road. While our house had all the appearance of being completely isolated there was some evidence in the roadside letterboxes of others living nearby.
Apart from one day driving to Nimbin (more to come) and Lismore for a quick look, and to nearby Federal for a lovely Japanese inspired lunch, we were happy to spend this part of our holiday simply relaxing - the odd short walk and lots of reading.